We can help you meet Amazon Packaging Requirements


520
If you're an existing on-line seller and looking to get onto Amazon - there are certain requirements they have regarding the packaging of goods that need to be met. Whilst it's your responsibility to make sure you've met all the requirements (click here to see their Policies and Requirements) – we have some advice and some products that will make it simpler for you.
Loose Products …. must be contained within a single secure package.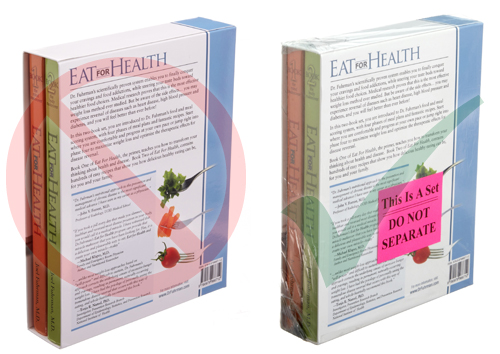 This image here is a classic example of shrink wrapping. The image on the right is enclosed in shrink film that has been shrunk to enclose the two items and bundle them together. Get Packed has an extensive range of choices in shrink wrapping from very manual operations, such as the desk top Shrink A Pack, a mid- range ( in terms of output) All In One Shrinkwrapper to large automatic shrink wrap machines and heat shrink tunnels. It all depends on your quantities and budget. View video below to see how easy it is.
Boxed Units …. must be six sided, must not collapse when medium pressure is applied, must pass the 3-foot drop test, and if it doesn't pass that test then it must be contained within a poly-bag with a suffocation warning. The Poly-bags must meet certain requirements that include minimum print size of the suffocation warning based on the size of the bag, as well as thickness (minimum 38um), a scannable label and be completely sealed….
Well, Get Packed can assist you with pretty much all of this.
Cardboard Cartons – available in a range of standard sizes as well as custom sizes (minimum order quantities required for custom sizes).
Poly-Bags – we stock these in an extensive range of sizes and thicknesses that will meet the minimum 38um thickness - and we can arrange for them to be printed with the appropriate warning at the print size required based on the size of the bag.
Labels and Label Applicators – Again – what may interest you would be based on your quantities and budget, but Get Packed has a few choices for you. We can supply a simple white label and arrange for a barcode to be printed on it. Alternatively, we supply Direct Thermal Labels as well as a Direct Thermal Label Printer so that you can print a range of different labels and bar codes.
Heat Sealers – Poly Bags can be sealed with the simplest Desk Top Impulse Heat Sealer – which has a single arm that will seal closed the poly bags. We have sizes to suit all bags. Alternatively you may prefer a foot / pedestal heat sealer, or even a vertical seal foot sealer. Click on any of these links to view videos and see prices.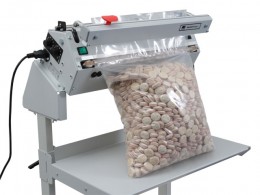 Packaging Products Containing Liquids … make sure your products have a double-seal or safety seal… One of which may be a manufactured seal around the outside of the neck of the bottle.
Shrink Sleeves would meet this criteria. Often referred to as Tamper evident security seals. They are often made to order based on your requirements – Get Packed are fully versed in how to make it work for you. We can make them to simply fit around the lid of your product or to shrink around the length of your bottle. Shrink sleeves are easily shrunk over your bottle or container by hand, or depending on your volume and budget then you may require a shrink wrapping machine. Or if you're looking to bundle bottles together then you may want to consider a sleeve wrapper or bundle wrapper with a heat shrink tunnel.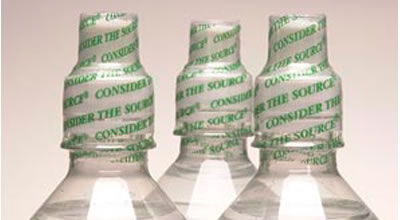 Click on any of the links below for other packaging alternatives:
For advice on alternatives or to discuss what might work best for you please contact us regarding your product and what you need.
---
Leave a comment