About Us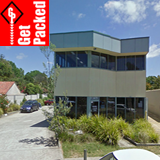 Get Packed is located at 12 Cook Street, Forestville Sydney
11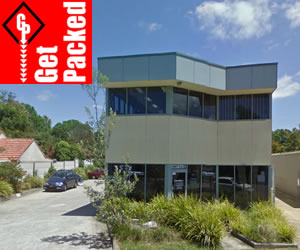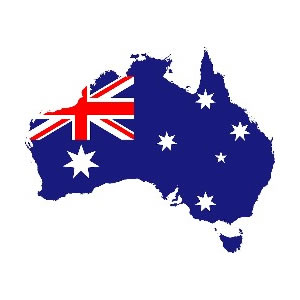 Get Packed Pty Ltd
(ABN 47 074 596 197) is located at 12 Cook Street, Forestville, Sydney and we have been located there for about 8 years. We supply Sydney and Australia a wide range of Industrial Packaging Materials and Packaging Machinery ranging from Strapping and Strapping Machines, Heat Shrink Films and Shrink Wrapping Machinery, through to Pallet Wrappers and Pallet wrap to name a few. We have an extensive range of Protective Packaging products including Instapak foam packaging, Jiffy Mailers, Bubble Wrap, EnviroBubble and much more. Get Packed is a Sydney based, Australian wholesale packaging company that has been in business for over 18 years, with a strong emphasis on customer service. Our experience and diverse knowledge of packaging supplies and industrial machinery helps us to offer our customers the perfect packaging solution and makes us their preferred packaging partner for many Australian businesses.
Australian owned and supporter of Australian companies
Get Packed is a strong supporter of Australian manufactures and believe in the consistency, quality and the reliability of Australian manufactured products, so wherever possible we source our products from Australia. We do however understand that we live in a global community and realise that Australia can't and doesn't produce everything, so we import those products necessary from around the world.
Environmentally friendly product range
At Get Packed we realise that the environment is an extremely important issue when it comes to packaging and a sustainable future and have responded to our customers concerns. We have introduced Envirobubble Bags and EnviroBubble wrap to our range of products which has been made with up to 15% recycled content. We supply a Void Fill that is starch based (Bio-Fill) so will break down with water. We are encouraging customers to switch from Steel Strapping to Polyester Strap which has a high recycled component. Both our Stretch Wrap Film and Shrink Film are available in a lower gauge meaning less plastic waste but with increased in impact strength as well as puncture resistance, as well as a Pre-Stretched (Pallet wrap) variety so less plastic is required. We are constantly looking for ways that Get Packed can help to do its bit for the environment. Click
here
to see our Environmentally Friendly range of packaging.
Instapak Protective Packaging
Get Packed Supplies the
Instapak
range of products which are possibly the most revolutionary packaging material of the last ten years. Instapak - Foam in place packaging conforms to any shape or product to offer the best protective packaging available. it is available in Quick Bags as well as Instapak Packaging Systems.
Shrink films
Get Packed has an extensive range of
Shrink Film
in both centre fold and single wound including the Cryovac performance shrink film; Opti Shrink film as well as PVC shrinks film and PVC shrink sleeves that can be matched to your requirements.
Shrink Wrapping
Shrink Wrapping equipment
and Heat Shrink Tunnels to suit all budgets from the small business starting out to the multinational who needs to pack products and more than 60 packs per minute, Get Packed has the perfect packaging solution to your Shrink Wrapping needs.
Strapping Equipment
Get Packed has a complete range of
strapping
including Steel Strapping, Polypropylene Strapping and the increasingly popular Polyester Strapping which can be used with the Battery Powered Cordless Zapak Strapping tool. We also import a range of strapping kits and
strapping machines
including Semi Automatic strapping machines and Automatic Strapping Machines.
Pallet Wrappers
We are proud to supply Australian made
Stretch film and Pallet Wrap
. We also have a range of
Pallet wrapping machines
to a range of budgets as well as a huge range of Pallet Stabilisation products to choose from.
Industrial Tapes
Get Packed's ranges of
Industrial Tapes
including Packaging Tapes, Double Sided Tape, Transfer Tapes, Cloth Tapes, Filament Tapes and Custom Printed Tapes is sure to meet your requirements.
Get Packed is Sydney based and delivers Australia wide.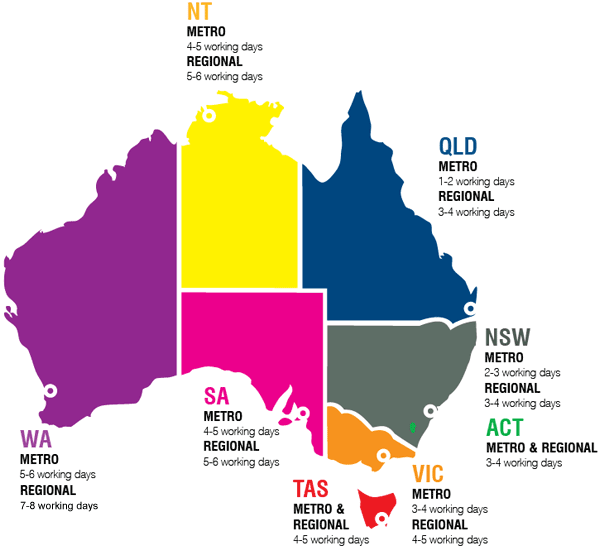 Please feel free to contact one of the helpful staff at Get Packed and discuss your packaging requirements.
.
Some words from our customers:
"Hi Jo - just wanted to say a big thank you to you and Cathy for great customer service and support you both gave me in trying to get my order to me after the difficulties with the courier delivery. I really appreciate the 'over-and-above' service and I will be back for another order.." 09/17
"Thanks once again for many things: your great business acumen, keeping me up to date on my orders and your positive words. I wish your business all the best as you do mine"
"Super fast to reply with enquiry, super helpful and product arrived in just 2 days, amazing service and great product. Will definitely use in the future and pass on great reports"
"Been using these guys for 10 years and find them professional and reliable. Quick in processing/dispatch of orders and attentive to request for services of our lease equipment. Product quality is second to none. Not about to go anywhere else!"
"Thank You so much for your prompt reply and friendly service"
"Thanks for the efficient service!I just recommended you to a couple of associates who are about to need large amounts of tubes and packing for kickstarter project print sales."
"Legend"
"Just a quick thank you again for your friendly, helpful service and the super-fast actioning of our order! The product suits the job perfectly and is cheaper than previously estimated"
"That was really quick. Package arrived a few minutes ago!"
"Thank you. Packaged arrived this morning. Fantastic service."
"Thanks again for the Awesome Service....."
"Thank you so much. Nice doing business with you."
"We order every week and the staff know what we need. Often goods are received the same day and everything is processed quickly and efficiently. We couldn't recommend them more highly"