Cardboard Tubes used as furniture at Pop-Up at Bangaroo


489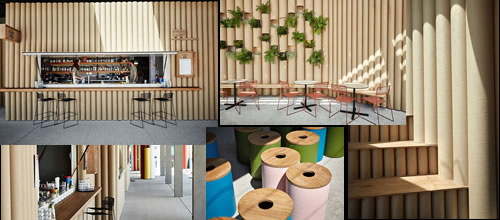 Functional,sustainable as well as looking incredible is the best description of what they have achieved at the Wulugul Pop-Up Precinct at Bangaroo Sydney - now considered to be Sydney's most innovative and vibrant contemporary space - all using Kraft Cardboard Mailing Tubes. The Wulugul Pop-Up is set to host Sydneys best food, culture and events over the next 10 months and is a 170 meter long sustainable temporary architectural installation created by Foolscap Studio.
They have created a range of seating pods and functional furnishings from cardboard mailing tubes that are accented with cut-out pockets filled with Australian native vegetation to create vertical gardens.
The Pop-up features a series of zones to offer enternaining and relaxing service and activity options that include an outdoor cinema, meeting areas, even spaces and will later become home to 80 retail and dining outlets.

---
Leave a comment