Compostable Packaging Tape – introducing our latest addition to our environmentally friendly packaging range


597
The Monta Biopack® 860 is an Australian Certified Compostable packaging tape meeting AS 4736 (2006) and ISO 17088 (2012) standards regarding its compostability and degradability. The film is PLA based, which means no fossil resources were used. Monta Biopack® 860 as a whole is made from 90% renewable resources (sugar cane, sugar beets, corn).
Being Australian Certified compostable means it is for commercial composting (not the garden). In order to meet Industrial Compostability standards certain requirements must be met such as complete biodegradability, (a biodegradation level of at least 90% must be reached within 6 months), absence of negative effects on the composting process and fragmentation and loss of visibility in the final compost amongst other things.
This is a strong packaging tape with immediate tack and adhesion properties and is tearable by hand which is temperature resistant from -30C degrees to +70C degrees (after application at room temperature).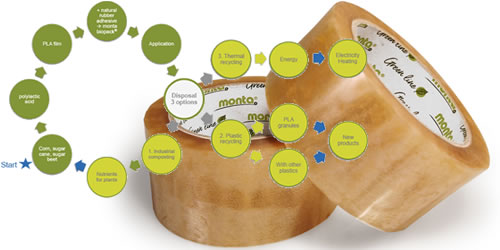 Get Packed supply Monta Biopack® 860 Packaging Tape in 80m rolls (50mm width) which will fit standard tape dispensers.
---
Leave a comment