One poorly wrapped pallet and your goods are all over the road!


519
Have you ever seen an unstable wrapped pallet on the back of a truck and wonder how long it'll be before you see it all over the road? One sharp or poorly taken corner and smash! All the goods are everywhere!
Well if you haven't then here's one below. It appears that absolutely nothing is being restrained or protected here. Put this pallet on the back of a truck and next thing you'll find is the load spread out everywhere!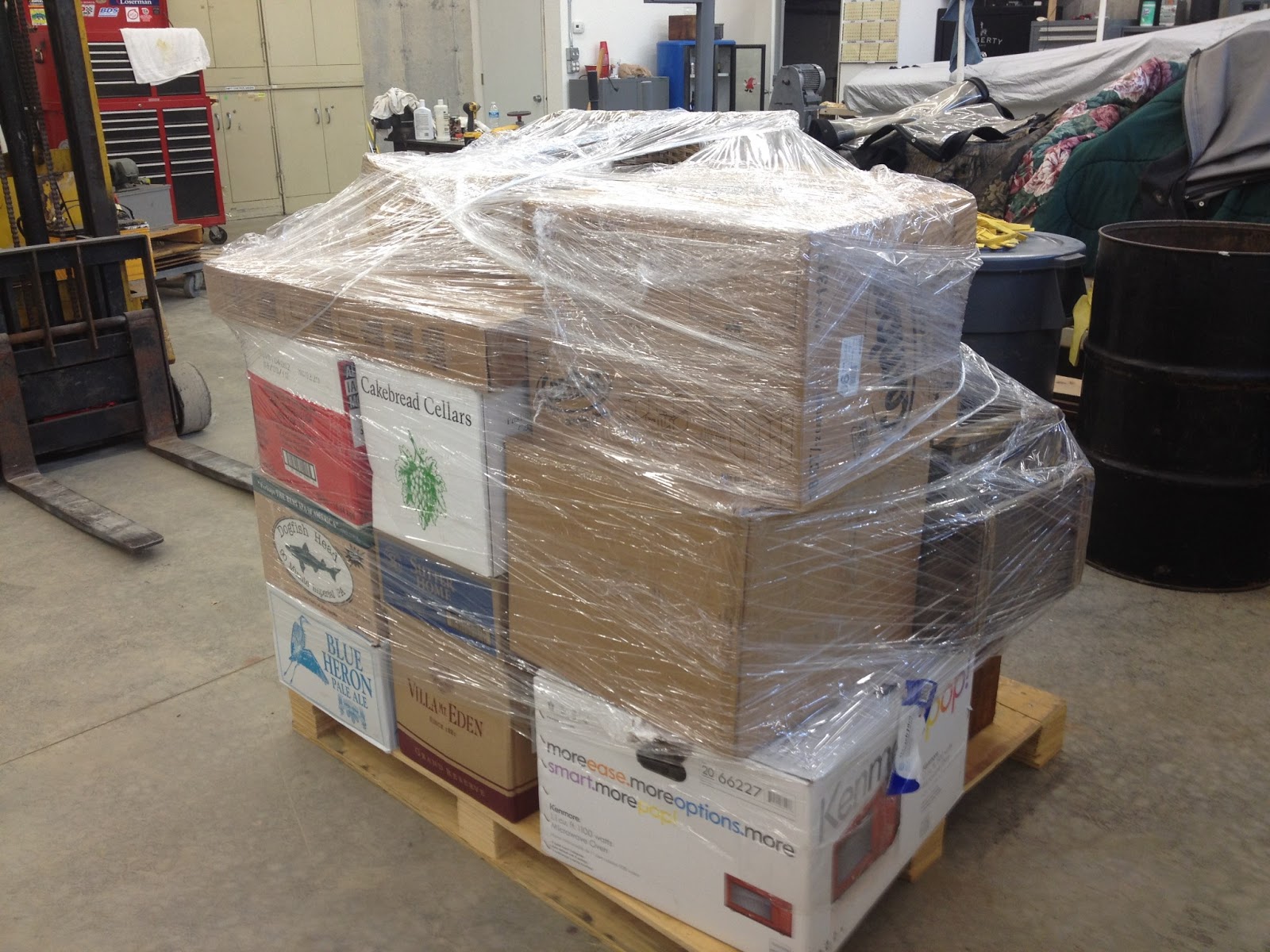 So – How do you wrap a pallet well and what other supplies are available in helping to not only wrap your pallet perfectly, but keep all your goods protected at the same time?
4 Steps To Wrapping A Pallet
The stronger the base the higher chance you have of everything going well from there. So, given this it's always best to load your goods onto a proper pallet base.
When loading your goods onto the pallet try to keep it as square and evenly loaded as possible. If loading boxes – stack them in a brick pattern if possible – corner to corner edge to edge – this aids stability. Don't load your pallet too high as the higher you go the higher your center of gravity and the greater the chance of miss-haps, not to mention the difficulty and OH&S issues surrounding unloading high pallets of heavy goods.
Start by securing your pallet wrap onto the pallet (securely). This is done for both wrapping a pallet by hand and if wrapping with a pallet wrapper.
.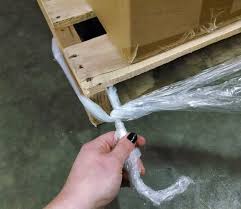 The first wrap should start with a 3-inch overlap of the pallet base then spiral upward around the pallet making sure that each wrap partially covers the previous wrap by at least 50%. When you reach the top corners, there should be another 3 inch overlap and then come down again back over the pallet to complete the wrap. When using a pallet wrapping machine it will go through this motion automatically. If done by hand you must ensure that the pallet wrap (also known as stretch wrap or stretch film) is pulled tightly as you move around the pallet.
As seen in the video below there are other additional supplies that are available to make your load more secure.
All of these items and more details are listed under Pallet Stabilization and Protection Products.
For more information or advice on wrapping a pallet please call us - or click on 'Email Us' at the top right hand of this page.
---
Leave a comment