Shrink Wrapping - Time To Upgrade?


483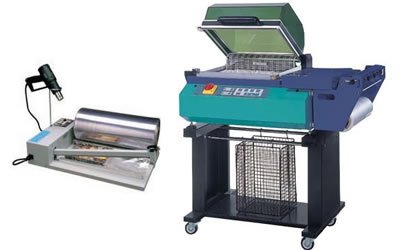 So you've had a Shrink A Pack System for a few years and you've got it so that it only takes a minute for your small packages with all straight edges – so it's easy, but you've added some new product lines that aren't so straight forward. Is it time to upgrade? Let's look at what you've got and what might work better for you.
The Shrink A Pack is a budget manual system which is ideal for low volume shrink wrapping. It's simple as you load your shrink film onto a bar so that it can easily dispense. You slip your product between the fold then all you have to do is lower the sealing bar to seal one side and then you seal the other. All you have to do is turn on the heat gun and the film shrinks to perfectly fit your package. You're left with a professionally finished product and it only took you a minute.
Now the demand for your product is up and you find you need something faster so that you can get the deliveries out on time whilst still maintaining that professional finish.
What do you upgrade to?
The All In One Shrink Wrapper is simple and easy to use – still only requires one operator and it seals and shrinks in one easy operation and small businesses get an immediate tax deduction if purchased before 3oth June 2017. It works for small and straight edged packages as well as larger more irregular packages – for example, Hampers. All In One Shrink Wrappers come in a range of sealing areas so this must be considered when determining which one works for you. And the whole operation of putting the product into the fold of the shrink film and then closing the chamber to activate the seal and shrinking process and a completed shrink wrapped product is as little as 5 seconds.


---
Leave a comment