Tamper Evidence Packaging - Reassurance for your customers


449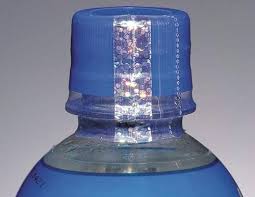 Customers are requiring more and more assurance from manufacturers that the product they are purchasing hasn't been tampered with It must be tamper evident. Whilst providing this kind of security to our customers can be an additional cost it is becoming more and more critical. Consider not only hindering products being taken from its packaging but everything from consumer tampering and bioterrorism through to product counterfeiting.
Whilst many levels of security may need to be considered to minimise the risk of tampering such as unauthorised access to products or packaging, or educating consumers, at Get Packed we can only supply tamper evidence packaging. And whilst there are many types of tamper evidence packaging available – from covert packaging such as scanners and ultraviolet-luminescent inks – there is the more overt visible type of packaging.
Shurtuff Mailers are a highly puncture and tear resistant courier bag that is made of a multi layered polyolefin film with a self sealing tamper evident seal that will tear when opened - making any tampering blatantly obvious and therefore a good investment for more securely mailing products.
Shrink Sleeves – or security seals - are most commonly used to go over the top of lids of bottles or glass jars which when shrunk to fit, make accessing the contents almost impossible without showing tampering.
Clear circle labels- are a simple, inexpensive and very effective form of tamper evidence packaging. Not only can they provide a nice finish to many smaller packages such as gift cards or chocolate boxes, that final seal is what will evidence any tampering.
Other alternatives are Vacuum Pouches and Shrink Film. Vacuum pouches are most commonly used in packaging perishable foods, but also can be used to keep non-perishable products sterile or dry. As there is an obvious vacuum seal, if they are tampered with then the vacuum is gone. Alternatively there is shrink film – used with heat guns or shrink machines – where the film is shrunk to fit entirely and snugly around any product and if tampered with the film is obviously broken.
---
Leave a comment