What is Shrink Wrapping and is it for me?


511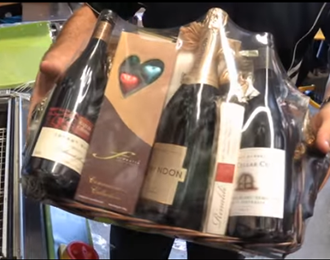 Simply put Shrink Wrapping is where heat is applied to 'Shrink film' thereby causing it to shrink snuggly around the item thereby providing an attractive and professional finish. Shrink wrapping is commonly confused with the term pallet wrapping or stretch wrapping - which is actually quite different. This is the process of wrapping pallet wrap around a pallet load of goods which assists in keeping products in place whilst in storage or transport.
To consider whether shrink wrapping works for you might be to consider the actual outcome you are hoping to achieve.
There are three main outcomes when Shrink Wrapping;
To bundle items together such as gift hampers, or '2 for the price of one', reams of paper
To provide a professional finish to goods so that they always look good on the shelf
To completely tamper proof, protect your goods as well as encapsulate - (Eg. Food - pizza, CD's, DVD's, games, box of chocolates)
What Are the Choices of Shrink Wrapping Available?
Choices are entirely dependent on your budget as well as the volume of goods you require to be shrink wrapped.

Shrink A Pack
The Shrink A Pack is a manual operation and is best for low volume shrink wrapping. Everything is provided for you – all you need is the shrink film. This includes a portable desk top heat sealer, film dispenser and heat gun. Please click the links to view the video - its really extremely easy.
All In One Shrink Wrap Machine
The All in One Shrink Wrapper has the L-Bar Sealer and Shrink Chamber 'all in one'. The dimension of the seal and chamber increase as the size of the machine increases so the choice of which machine suits you is dependent on the size of the product. This shrink machine is faster than a Shrink A Pack, but is still considered to be a fairly manual process. Please click the links to view the video and more information.
For higher production rates and more automation you are looking at either Semi-Automatic shrink machines (such as PP1622 with Heat Shrink Tunnel) with production speeds of 10-20 packages per minute featuring heavy duty frames, micro blades, power discharge conveyors and recirculating air chamber within the heat shrink tunnel. Or Automatic Shrink Wrappers and Heat Shrink Tunnels (such as the GP-6000) which have outputs of 600-3000 packages per minute featuring 10 different operations, larger sealing areas, sealing time adjustments, Teflon coated sealing time blades and fully automated control systems.
There are a number of different films to choose from and what would suit you is best discussed with one of our staff as things to be considered are; shape of your item, strength of film required and type of machine used;
Polyolefin Films such as Cryovac's CT300, CT501 and Impact Shrink Films which are presentation or display films having featuring higher gloss, clarity and sheen.
Polyethylene (PE) Shrink Film is ideal for bundling or collating multipacks. Eg. bottles, cans. It comes in a range of thicknesses can be custom printed. Usually used with Sleeve wrappers or bundle wrappers.
PVC Shrink Film works well older machinery and a Shrink A Pack manual operation. It has a strong brittle and crinkly texture and often used as an alternative to Polyolefin which is softer to touch and feel.
---
Leave a comment