Stop Damaged Product Returns


542
With on-line shopping increasing exponentially with a rise of 18.7% in 2017 – (Australian spent $21.3billion dollars on physical goods, and now $28.6 billion in 2018) - it's getting even more important we stop or at least reduce the amount of returns due to damaged stock. The fact that people are increasingly comfortable in returning goods- whether it be due to a change of mind or dissatisfaction with the product let alone damaged goods, it's now more and more important we have packaging that efficiently handles these scenario's. Did you realise that damaged merchandise accounts for 20% of all returns?
Did you realise that the cost of replacing an item (administrative and physical cost) can be as much as 17 x times the original cost? Depending on the size of your business , processing returns can mean extra labour costs, extra warehouse space to store and process returns not to mention the cost of re-sending a replacement – and then the cost of increased energy usage on the environment. Some retailers are having to add dedicated facilities and teams just to handle returns.
With this in mind, if you don't get your packaging right then you will likely lose money.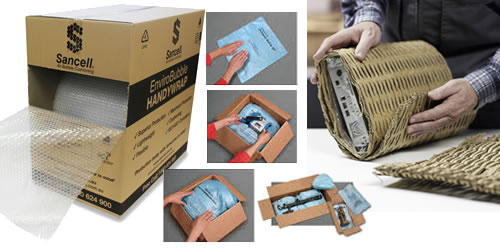 On-Line E-tailers & Packaging Choices
At Get Packed – we are not only a bricks and mortar seller, but an on-line seller as well. We understand the challenges of shipping items in a costly manner whilst making sure they arrive intact. We have put together a list of things to consider when considering the challenges of getting you goods to arrive intact and on time.
Go to our Article – Best Packaging Choices & practices to Protect Your Products against damage and loss where we consider:
Labelling and best practices
Strapping and bundling and what might suit your operation
Bubble and padding protection options
Paper and cardboard protection options
Most rigid packaging which will resist bending or folding
strongest form of custom fitted and protective packaging
Or contact us to discuss the best options for your business.
---
Leave a comment