Automatic Taping Machine for Wide Formats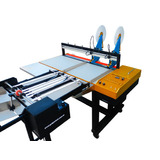 308
Get Packed has recently added an ATM1050 Automatic Taping Machine to our range. This is ideal for larger formatted material that has a maximum width of up to 1050mm like posters or banners. You simply feed the material into the machine and the tape is automatically applied. The Automatic Taping Machines utilizes a stationary transmitter and receptor photo optic cell sensing system to ensure the highest accuracy in production. Where the ATM1050 comes standard with two taping heads, this machine can accommodate up to 8 automatic taping heads – which can also be purchased from Get Packed. Electronic Counting Units also come standard, but an automatic feeder unit (for material 390mm wide) can be added for faster production.
Get Packed also supplies the Automatic Taping Machine in smaller sizes as well as additional tape heads.
Please view:
ATM460 , ATM700 or Tape Heads for double sided tape applications.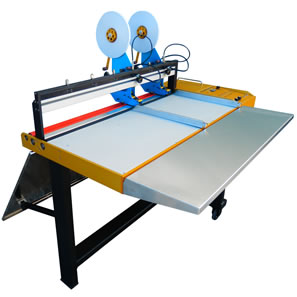 ---
Leave a comment