How can packaging help you take advantage of on-line sales and reinforce your brand?


564
With COVID-19 risks abound and everyone going into lockdown this year it is pretty clear for all to see that on-line sales, across all industries, have skyrocketed. So how can Packaging Companies assist you in improving as well as reinforcing your brand awareness, whilst also providing the necessary packaging and protection that boxing, taping, padding and bundling provides. Let's consider the opportunities that are available to you:
Custom Printed Boxes – Cardboard cartons and boxes are functional of course as they enable you to put your items together in a neat package that makes it easy to store or ship your items. But they can be further functionalised by being both custom sized, as well as custom printed with your logo thereby improving and reinforcing brand awareness or putting your company message on them.
Custom Printed Tape – tape is also functional as it will seal closed your box, or assist in keeping items together, but why not put your logo on it, or a message that suits your brand. This can be done on a range of widths with up to 3 colours used.
Clear Circle Labels – You may use these as a security label or just a closing tab on your items, but these can be custom printed too.
Banner Bags – You may already mail out your items in a bubble padded mailer envelope – so why not extend this and use a banner bag to advertise at the same time? The Banner on the bags can be either 48mm or 72mm wide and go around the bag like a banner. You may want to have your company name and/or logo, or use it as a marketing tool like 'Sale!', or even just a company message like 'Merry Christmas'. The list is as long as your imagination. We have an extensive range of sizes to choose from – so why not do it better?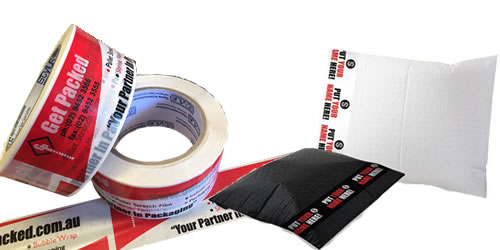 Environmentally Friendly Packaging – reinforcing your commitment to the environment
There is a wide range of environmentally friendly options that are available to you that, even without printing – can reinforce your brands commitment to the environment. So here's a few to consider: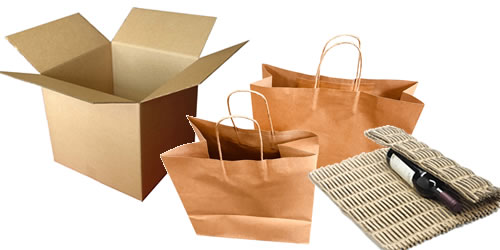 So next time you look at what you use to package items, maybe look a little harder at how you can do what you're already doing, but do it better.
While you're considering all of this then maybe you should also look at another one of our articles: Packaging Choices for the on-line business
---
Leave a comment